Shape Memory Medical stands alone in our development and vision for smart polymer advancement. Shape Memory Medical is reshaping clinical success through the science of smart polymer. We will continue to drive a cross-specialty portfolio to meet the demands of procedures today and tomorrow. We are the first medical device company to introduce an FDA-cleared medical device utilizing shape memory polymer (SMP) technology to a vascular market.
Shape Memory Medical is a California-based, global medical device company focused on innovative therapeutic solutions using shape memory polymer technology. Shape Memory Medical is the only company using the science of smart polymer to address challenging medical conditions.
Shape memory polymer technology was initially developed at Texas A&M University and Lawrence Livermore National Laboratory, where research was funded by the National Institute of Biomedical Imaging and Bioengineering (NIBIB), a division of the National Institutes of Health (NIH).
Shape Memory Medical was selected as one of the 40 "Best University Startups 2017" by the National Council of Entrepreneurial Tech Transfer NCER2.org.
Edward "Ted" Ruppel
President & CEO
About Ted Ruppel
Ted brings more than 25 years of entrepreneurial and medical device company management experience, including the IPO of Micrus Endovascular Corp. Formerly EVP/CFO of Vascular Dynamics and the former Senior VP of R&D and Operations at Micrus Endovascular Corporation (J&J), and previous management/ operations roles at CBYON Inc., Biometric Imaging (BD), Applied Biosystems, and Spectra-Physics Lasers, Ted has a BSME from the University of Rochester and MBA (TRIUM – Jointly conferred by London School of Economics and Political Science, NYU Stern School of Business, and HEC Paris).
Anthony Lipp
Chief Commercial Officer
About Anthony Lipp
Anthony brings over 20 years of experience, building his foundation at GE Healthcare and then spending 17 years at Medtronic in roles including Senior Business Director of their EMEA aortic business and Business Director of their peripheral vascular and embolization businesses in Europe. Prior to that, he served as Vice President of Covidien's (Medtronic) peripheral and endovenous businesses in Europe. Anthony earned a Bachelor of Science in Bioengineering from the University of Toledo, and he is currently completing a Master of Innovation and Entrepreneurship with HEC Paris.
Chung Yeh
VP, R&D and Operations
About Chung Yeh
With over 20 years of medical device experience, Chung brings a range of knowledge in the development and commercialization of novel new medical devices from shape memory metals to robotics and in therapeutic spaces such as neurovascular/stroke, cardiovascular, pulmonary, and urology.  His experience includes previous roles in management and engineering at PROCEPT BioRobotics, Vascular Dynamics, ROX Medical, Micrus Endovascular (J&J), ev3/Microtherapeutics (Medtronic) and Respironics (Philips).  Chung received his BS from the University of California, Berkeley in Nuclear Engineering with a focus in Biophysics.
Mary Dennehy
VP, Marketing
About Mary Dennehy
Mary brings over 25 years of medical device experience with organizations ranging from early stage start-ups to established global market leaders. Mary spent seven years at Endologix as Director of Global Marketing and later as Senior Director of Clinical Marketing and Health Economics with a focus on aortic endovascular therapies. She also held senior-level product and corporate marketing positions in the U.S. and abroad at Kyphon (Medtronic) and Guidant Vascular Intervention (Abbott Vascular). Mary has a BS from Penn State University, an MBA from the Franciscan University of Steubenville, and an MHA from the University of Phoenix.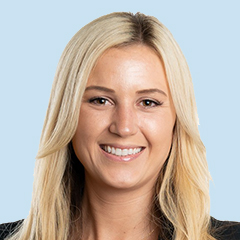 Meghan Reu
Director, Quality & Regulatory
About Meghan Reu
Prior to joining Shape Memory Medical in 2016, Meghan has held Senior Quality and Engineering positions at Vention Medical and Codman Neurovascular (J&J), leading and supporting various product development and manufacturing projects. Meghan started her career as a Manufacturing Engineer for Micrus Endovascular and has over 10 years of experience in the medical device field. Meghan earned her Bachelor of Science degree in Manufacturing Engineering from California Polytechnic State University, San Luis Obispo.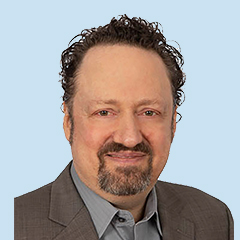 Peter Miller
Director of Clinical Affairs
About Peter Miller
Peter brings over 15 years of medical device clinical research experience, including at Medtronic within their vascular and structural heart divisions and most recently at Endologix as Clinical Research Director focused on aortic pivotal trials and global post market studies. Peter earned a Bachelor of Arts in Biology from Washington University in St. Louis, and a Master of Science in Neurobiology from the University of Southern California.
Let's work together.
Contact us today!