Reshaping your view of clinical
success through the science
of smart polymer.
The shape memory polymer
advantage is clear.
Generates new
healing possibilities
Regenerative smart polymer stimulates the immune response and healing process to promote healthy new cellular growth as the material slowly bioabsorbs without chronic inflammation. *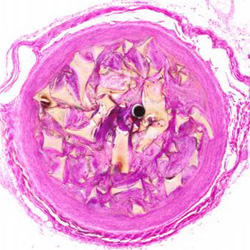 Dynamic smart polymer in the IMPEDE Embolization Plug family of devices yields to the patient's anatomy, providing stable occlusion and fill without unnecessary force.
Radiolucent material restores unprecedented visibility during and after the procedure.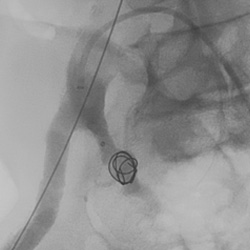 Delivers unmatched
volume
Unparalleled volume of porous material promotes rapid clot formation*, stable occlusion and durable seal.
*Evidence from pre-clinical and clinical studies. Data on file.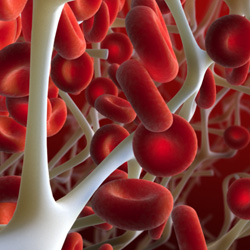 Learn more about our plugs and coils using smart polymer.
Shape Memory Medical stands alone in our development and vision for smart polymer advancement.
OUR
SCIENCE
Our regenerative smart polymer promotes the body's natural immune response to form healthy collagen for a durable occlusion. *
*Evidence from pre-clinical studies
OUR
TECHNOLOGY
Smart polymer goes beyond embolization by elevating device performance and redefining procedural possibilities.
OUR
FUTURE
We will continue to drive a cross-specialty portfolio to meet the demands of procedures today and tomorrow.
See how smart polymer is already changing practice.
Transform your procedures with
smart polymer.

Feel & see for yourself how smart polymer compresses and expands.
Start leveraging smart polymer in your clinical practice to reshape clinical success.